Our Team
Our team is made up of a bunch of talented designers from a mix of US and international backgrounds, giving us a unique perspective for clients. We have two joint MDs & Partners, Tony Baxter and Alberto Mantilla, who founded the company over 25 years ago, but still sit at desks in the middle of the open plan office getting their hands dirty. Not least, generously making everyone strong coffee from the professional barista bar. The team is kept fresh through our "Make a Connection" design challenge we set ourselves, and rigorously stick to. Each team member has to investigate a market where a new product is needed, research that product and take it to prototype. We have an incredible range of things we'd take to market if we weren't so busy with our growing client base
Tony has over 25 years experience in industrial design and is a founding partner of CURVE ID. His work has garnered several design awards including an IDEA award for the Nike Vapor, a Red Dot award and multiple design patents. He is also MD of Mint Design, which produces a range of stylish home ware. He loves almost any product on Fab.com, with a steady stream of black and white boxes arriving. Remembering his UK roots, he's also partial to anything featuring a Union Jack.
Alberto has over 25 years experience in industrial design and is a founding partner of CURVE ID. He has won many design awards including two IDEA awards, ID Magazine's 'Design Distinction' and a Colombian Lapiz de Acero, in addition to being listed in TIME Magazine's 'Best Designs of the Year'. Alberto's passion is encouraging and promoting product design in his home country of Colombia, where he has an active role advising Government bodies and education institutions.
Jim Graduated with BFA from the Cleveland Institute of Art. In the thirty years since, he has designed Medical Equipment, Consumer Goods, Cosmetic packaging and Industrial equipment. By far, his greatest expertise lies in slow moving vehicles in the Materials Handling, Agricultural, Mining, Construction and Residential Lawn Equipment industries. Jim can often be found during the warmer months sailing the Hudson River and New York Harbor.
Dario graduated with a Bachelor's degree from ICESI University in Colombia. Dario's accolades include articles in Cardesignnews, Intersection Magazine-USA, Autobuzz-France, ElTiempo-Colombia, Motor Magazine- Colombia and Zupi Magazine-Brazil. Dario has also won several national and international design competitions such as the Michelin Challenge Design. A talented sketch artist, his favorite pastime is playing soccer, racing cars, illustrating and surfing the city in the skateboard.
Carlos studied at the College for Creative Studies in Detroit and has worked in a wide range of fields from cars as an automotive supplier, trucks for Freightliner to small kitchen appliances for Whirlpool. Among his vehicle design experience, one of his favorite pastimes has been designing vehicle accessories for cars and motorcycles. Whatever the product may be, he enjoys the creative process of design; particularly at the initial sketching stages where many innovative ideas are explored. Carlos is also a racing enthusiast, he constantly looses races against Dario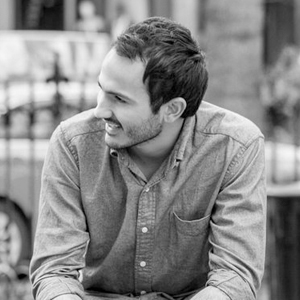 A self-proclaimed in love with motorcycles. Industrial Designer and Engineer from Icesi University at Cali, Colombia. An entrepreneur by nature. He spent 2 months in Italy mastering the skill of eating pizza and doing a Product Design Summer course at Nuova Accademia di belle Arte in Milano. Mauro's accolades includes product design awards such as A' Design Award, Red Dot, European Product Design and Haceb Projecta awards. He is Passionate about meaningful and relevant design and the impact that it could make into people and organizations.
Paul has a diverse background as a Mechanical Engineer (BSME), Designer, Stress Analyst, and CAD Consultant with 17 years industry experience across consumer products, sporting goods, medical products, operator stations, automotive, transit, heavy equipment, recreational and compact utility vehicles. His familiarity with various manufacturing processes allows him to take a holistic approach toward new product development. Paul has personally designed and detailed enough components to total over 60million dollars worth of tooling.
EJ has 25 years of design and program management experience. Much of this was spent developing mobile equipment. Early in his career, EJ worked as lead engineer for a tier one supplier to Newport News Shipbuilding and Electric Boat Division managing special order components. EJ is best known for bringing teams of highly talented individuals together and executing complex projects. He has led teams of up to 50 members on global projects, spread across multiple continents, managing $30M budgets